There was some hope that nicotine would be made legal in Australia. People were hopeful that the Therapeutic Goods Administration or TGA would allow low concentration e liquid to be sold legally in Australia. But, this did not happen and the attempt to lift the ban was demolished by the TGA. TGA upheld the decision to continue with the ban. The reasoning behind this was that nicotine is highly addictive and could hook teen to tobacco smoking.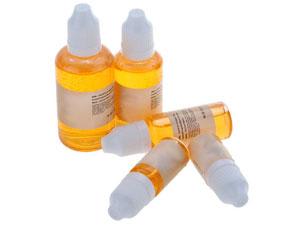 CURRENT SITUATION
Nicotine is outlawed in Australia forcing vapers to purchase liquids with nicotine from abroad or from black market. Nicotine is a banned substance under the commonwealth law that classified it as "dangerous poison".
Currently, no nicotine e liquids can be sold in Australia due to the ban in place. If TGA at some point legalizes pure nicotine e liquids, smokers will have that chance to purchase nicotine e liquid in Australia which is a good thing.
WHY DECISION TO BAN NICOTINE E-LIQUID MIGHT BE JUSTIFIED
Main issues here is fear that big tobacco would quickly move in repeating the public health concern which was once triggered by cigarette. No one wants reversal of years of effort to educate public about harmful effects of tobacco smoking that has led to reduction in smoking rate.
Another problem is that e cigarette is very attractive modern looking device and availability of various e liquid flavours being sold like candy could draw in young people to vaping. This reversal long public campaign to raise awareness among the public could soon normalizing vaping devices.
Individuals usually fail to realize that e cigarette contains some or many of the chemicals found in cigarette although the amount is likely substantially less compared to cigarette. They have the tendency to think that e cigarette is simply a safe way of vaping a stylish device.
The reality is that e cigarette can contain carcinogens just like cigarette, especially when taking completely dry smoke and using high power batteries. It is believed that the standard e cigarettes are much better than Mods with high voltage.
There will be significant public health issue if non-smokers begin taking up e cigarettes. E Cigarette was never intended for non-smokers or for recreation. Its objective was to assist individuals quit cigarette and can move to a better alternative. Whether e cigarette helps people give up smoking is yet to be scientifically proven.
These are the major reasons that federal governments want to regulate e cigarette and continue with the ban of nicotine. But, individuals who are heavy cigarette smokers might have been treated unfairly.
REACTION TO TGA's DECISION TO CONTINUE THE BAN OF NICOTINE
Australia's decision to ban the use of nicotine in e cigarettes has been condemned as unethical and unfair by a group of medical professionals as well as health practitioners.
They argue that the ban nicotine in e-cigarettes is unscientific as well as unethical because it denies smokers the right to choose what they want to smoke. While New Zealand has finally legalized the sale of pure nicotine in e-liquids, physicians in Australia are extremely upset by the decision by TGA to continue the restriction.
WILL THE NICOTINE BAN CONTINUE FOREVER?
While we can still buy tobacco products almost anywhere in Australia, one must wonder why the government is not willing to lift the ban on liquid nicotine. Sale of nicotine liquid is legal in most developed nations like UK, USA, Canada and NZ but Australia seems to be willing to ignore the rights of smokers who are being exposed to tobacco every day. The reality is that legalization of nicotine e liquid may be inevitable but as of now we are still forced to import nicotine e liquid from overseas.